I began a lifetime of music the day I heard my older sister make the most amazing sounds from a small Winter Practice piano in the family living room. I sat down next to her and began to play along. She smiled, and provided encouragement, as I tried to push her off the piano bench!
So at the tender age of six, I began a life-long passion for music.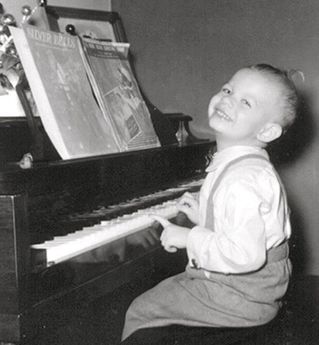 I've been a professional musician since the age of 12 when my 5-piece band got paid $2.50 plus all the food we could eat at our local Polish Festival in a little town north-east of Pittsburgh called Lower Burrell.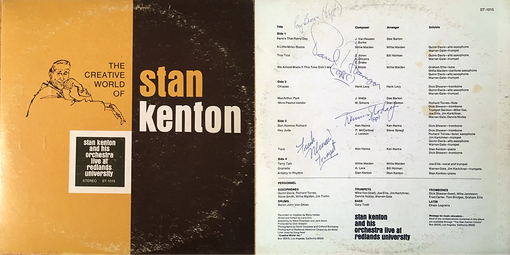 Through high school, I played in a band 3 nights a week, played in the marching band (alto sax) and played in the jazz band, where in 1972 we went on a world tour and won the "Best High School Jazz Band" at the Anglo-international Festival of Music in England.
During my early years as a musician, I discovered I had an aptitude for all things electric and electronic. Homemade speakers, a custom Leslie for my Hammond and ultimately an internship, at the age of fifteen, in a 4-track recording studio instilled an appreciation in how to "make music sound good". 
After 2 years on the road, I headed to Berklee to learn more about what was, at this point, my obvious life path!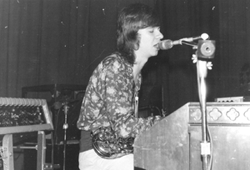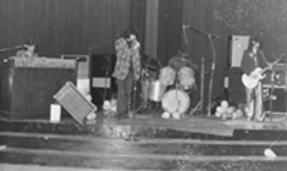 Studies on piano with James Williams, Melody/Improv with Tom Anastos and Arranging with Ted Pease gave me the foundation to make music a profession.
When the disco rage that wiped out live music in a lot of clubs arrived, I took some time away from performing and worked at Bose Corporation, where I eventually became the Recording Engineer.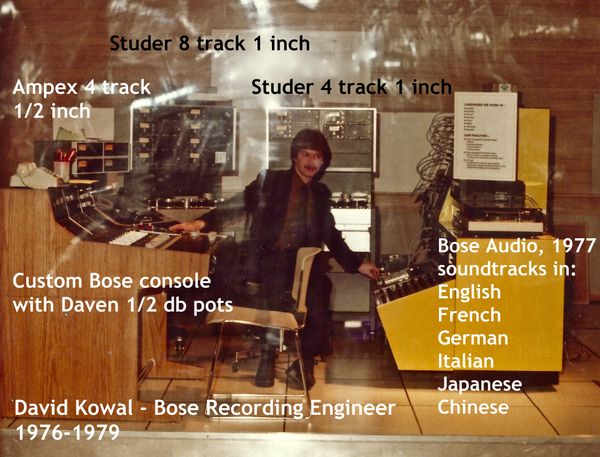 Mixing music, sound effects, and narration in over 15 languages was just another day the office. But, as great as this "office" was, I felt the pull of entrepreneurship.
These skills led to the next logical choice: my own recording studio.
Out on my own at the age of 27, I opened a studio on Newbury Street in 1985, where projects for ad agencies, corporate clients and the new wave rock scene kept us very busy for about 5 years.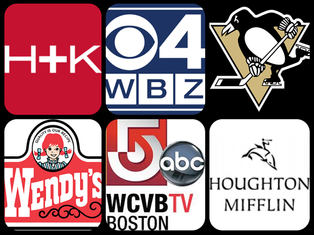 In 1989, I married the love of my life and we moved to London to take a break from the fast lane.
That "break" didn't last too long!
All night hip-hop sessions in central London, mixing BBC soundtracks and producing local British singer-songwriters made my London experience rich with musical learning and diversity.
In 1990, we moved to Pittsburgh to be near my family and help as much as I could with my aging dad, the man that made my career possible with a lifetime of support.
In Pittsburgh, I scored music for the Steelers, the Penguins, Alcoa and Westinghouse. By 1993, I was ready for the big step: New York or Los Angeles. The coin toss came up LA, and we drove our Chevy Caprice to the City of Angels in March of 1993.
While in LA, I established myself as an A-lister, in demand on TV shows and indie film productions. Credits include HBO, CBS, NBC and FOX.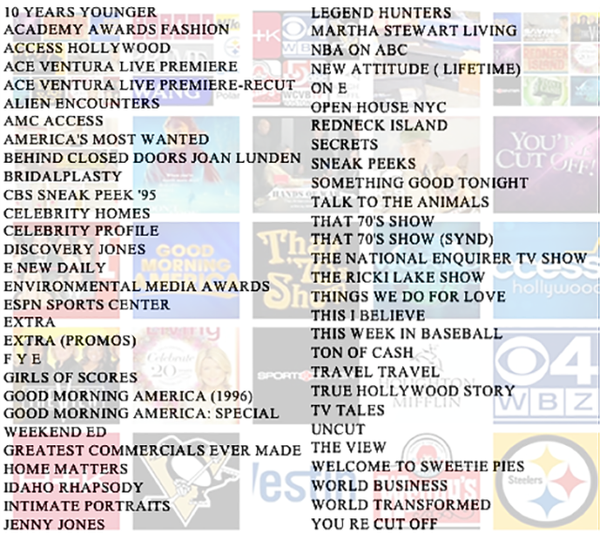 And after 28 years in LA, that brings me here, almost back to Boston, in wonderful Peterborough, New Hampshire, where I continue to work online with clients in LA and new clients on the East Coast.
Let's talk! Let's make some music!
David Kowal
310-254-4866